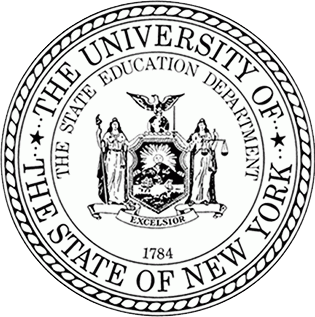 THE STATE EDUCATION DEPARTMENT / THE UNIVERSITY OF THE STATE OF NEW YORK / ALBANY, NY 12234
Office for Prekindergarten through Grade 12 Education
Child Nutrition Program Administration
89 Washington Avenue, Room 375 EBA, Albany, NY 12234
Phone: (518) 473-8781 Fax: (518) 473-0018
Administrative Review Webinar
The New York State Education Department (SED), Child Nutrition Program Administration will host a webinar on Wednesday, November 15, 2017. This webinar will provide detailed information on the Administrative Review and is designed to help School Food Authorities (SFAs) prepare for the review process. Topics include: Pre-Visit Procedures, Off Site and On-Site Procedures, Eligibility, Verification, Meal Counting and Claiming, Meal Pattern, General Program Compliance, Fiscal Action, Corrective Action and Technical Assistance.  We strongly encourage you to take advantage of these professional development opportunities as each webinar will provide 2 hours towards the Professional Standards annual training requirements. A webinar containing the same information will be posted on our Child Nutrition Knowledge Center for those who are unable to attend.
Interested school business officials, supervisors, cook managers, and others involved with the operation of the Child Nutrition Programs are also invited to attend the webinar.
This webinar requires the use of a computer with speakers and phone to view and listen to the presentation.   However, if you will not have access to a computer for any reason, please contact the Child Nutrition Office for instructions to access the conference portion of the webinar. Instructions for accessing the webinar(s) through WebEx are detailed below.
| Date | Time | Topic | Event ID |
| --- | --- | --- | --- |
| Wednesday, November 15, 2017 | 1:30 PM—3:30 PM | Administrative Review | 809041451 |
Instructions for registering for SED webinars:
Go to https://meetnydirect.webex.com/ , click the "Home" tab on the left-hand corner at the top of the screen and enter the Event ID in the blue box provided for each webinar you wish to attend. Select "Join." You will be redirected to another screen displaying information for the event.   
On the bottom of the screen, select "Register" to register for the event.
Enter your first and last name, email address and the SFA name in the space provided, and then select your title from the drop-down menu. If you are not associated with an SFA, type "N/A" in the space provided. Please note: it is essential to provide a correct email address that you have access to as WebEx will send the event link, event information, and the registration ID to the email address provided. Once finished, select "Submit."
Once you have registered for the webinar, WebEx will send you an email containing the link to access the webinar along with your unique registration ID.
*If the Event ID does not work (gives "Invalid Number or Room ID. Try again" message), click the "Events Center" tab on the center at the top of the screen, click "Attend an Event" then "List of Events" then register for the Event you wish to attend.
If you have any questions, please contact the Child Nutrition Program Office at 518-473-8781.
Upcoming Webinars
November 15, 2017
Link:
https://meetnydirect.webex.com/
Contact:
cn@nysed.gov