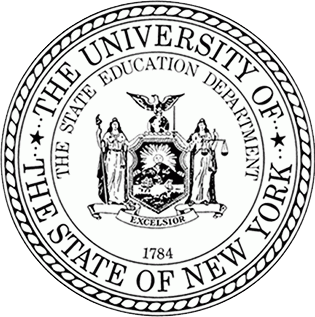 THE STATE EDUCATION DEPARTMENT / THE UNIVERSITY OF THE STATE OF NEW YORK / ALBANY, NY 12234
Office for Prekindergarten through Grade 12 Education
Child Nutrition Program Administration
89 Washington Avenue, Room 375 EBA, Albany, NY 12234
Phone: (518) 473-8781 Fax: (518) 473-0018
To:
School Food Service Directors/Managers
From:
Paula Tyner-Doyle, Coordinator
Subject:
SY 2016-2017 PLE Exemption
The availability of an exemption to the Paid Lunch Equity (PLE) for certain School Food Authorities (SFAs) in strong financial standing has been extended through School Year (SY) 2016-2017.  The Food and Nutrition Service (FNS) initially provided an exemption in memorandum SP 34-2013, "PLE: Guidance for SY 2013-2014."  Providing an extension for another year will allow FNS to continue to gather feedback and experience with the exemption in order to inform future policy considerations, including a final rule.
In SY 2016-2017, a SFA may be exempt from the PLE requirements if they can meet all of the "Factors for Consideration."  The SFA must be certified as meeting meal pattern requirements.  They must demonstrate the required increase to paid lunch prices or revenue contributions would cause them to exceed the three-month operating balance limit.  With all factors considered, a SFA must show that there are no other necessary or appropriate uses for its funds.  Funds may be better used to operate or improve their program, to meet program requirements and goals, or to address deficiencies in program operations.
For 2016-2017 exemptions, all aspects of food service operations including meal costs, a la carte sales and compliance with regulatory requirements (e.g., the Smart Snacks in Schools standards) will be evaluated when determining whether to grant the exemption.
The financial standing of a school food service account may change from year to year.  SFAs that received an exemption in SY 2015-2016 must request a new exemption for SY 2016-2017.  They must provide the proper documentation to be considered for the exemption.
To request a PLE exemption, please fill out the attached form below, completing all instructions to include submission of a letter, with supporting documentation, PLE Tool for 2016-2017, and a projected Balance Sheet for 2016-2017.
Attachments
2016-2017 PLE Exemption Request in Word and PDF