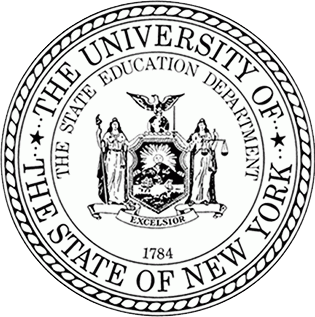 THE STATE EDUCATION DEPARTMENT / THE UNIVERSITY OF THE STATE OF NEW YORK / ALBANY, NY 12234
Office for Prekindergarten through Grade 12 Education
Child Nutrition Program Administration
89 Washington Avenue, Room 375 EBA, Albany, NY 12234
Phone: (518) 473-8781 Fax: (518) 473-0018
To:
Superintendents; Executive Directors; School Business Officials; and School Food Service Directors/Managers
From:
Paula Tyner-Doyle, Coordinator
Subject:
FY 2016 Food Service Equipment Grant Awards
The list of applicants that were selected to receive the FY 2016 National School Lunch Program (NSLP) Equipment Assistance Grant for School Food Authorities (SFAs) is below.
FY 2016 Equipment Grant Awards
The New York State Education Department (SED) received 570 applications for equipment requests which totaled approximately $5 million. SED was able to fund a total of 196 equipment grant awards to 143 Recipient Agencies (RA) in 56 School Food Authorities (SFA), totaling $1,677,198.
SFAs that have been awarded the FY 2016 Food Service Equipment Grant will receive a notice from the SED Grants Finance Department that stipulates the specific equipment requests that will be funded. The SFA will not receive additional funding if the item(s) cost more than the amount awarded.
Use the attached chart in conjunction with the approved FS-10 to ensure the equipment purchases are allowable. If the equipment is obtained for less than requested and approved on the FS-10, the school cannot retain the funds or use them for another purpose. SED will validate equipment purchases during monitoring visits and on-site reviews.
SFAs that did not receive an equipment grant award and are interested in receiving a debriefing letter on the selection process regarding this RFP must submit a written request within fifteen (15) business days of receiving this letter to Tara Webster at foodequip@nysed.gov or by mail at:
NYS Education Department
Child Nutrition Program Administration
89 Washington Avenue, Room 375 EBA
Albany, NY  12234
Attn: Tara Webster
If your SFA/Recipient Agency is listed on the above award list, please carefully review this letter:
If your SFA/Recipient Agency does NOT appear on the award list, please carefully review this letter: